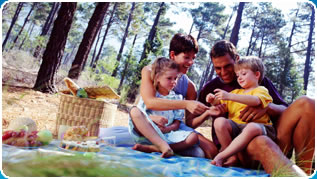 Once GoodLife® products have been used, they can all be composted – returning to mother earth in just weeks.
Where once reed and sugar cane was simply cleared and burned, the GoodLife® process has enabled these valuable natural materials to be put to worthwhile use.

Carefully pulped, cooked and UV sterilised, GoodLife® reed or sugar cane pulp is then manufactured into a whole range of biodegradable foodservice products – all meeting tough US FDA Regulations*.

GoodLife® biodegradable foodservice products are not bleached and come in an attractive natural white. Our PLA products are transparent or coloured and importantly, biodegradable too!
* GoodLife® products meet USA FDA Code of Federal Regulations (CFR21 Section 176.170). Ask for full details when you call us.
10 Good reasons for Choosing GoodLife® Biodegradable Food Service Products »