GoodLife® wins Sustainable Environment Business of the Year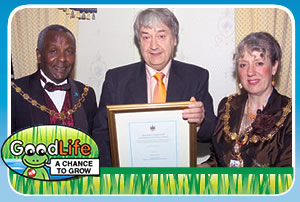 GoodLife® has been named overall winner in the Sustainable Environment Business Awards for 2007. Also claiming first place in its individual category "Making Use of Environmental Technology. GoodLife® was honoured for its "groundbreaking' approach to finding innovative new ways of cutting down waste and helping business move towards a more sustainable future both in terms of environment and economy.
Speaking at the awards in Warrington, Managing Director Geoff Page was delighted with the success.
"We are thrilled to receive these awards. The companies short-listed for these awards included many big names all boasting impressive environmental programmes which makes our success even more exciting."